Creation Science Education

NWCN Educational Programs
The NWCN serve as a hub of creationist activity in the Northwest USA where we organize monthly programs, an annual conference, as well as offering seminars and classes at Christian schools, Churches, Christian teacher's conventions, and regional creationist groups.
We organize an educational Apologetics Symposium at Cedar Park Church in Bothell WA. The programs occur on a monthly basis on Thursday evening. See upcoming schedule
We also organize the annual Seattle Creation Conference. This free two-day educational event occurs nearly each year in the Seattle metro.

The purpose of these events is to strengthen faith against the false teachings of naturalistic science, and encourage the Church to trust in the Bible as authoritative on early Earth history. They feature speakers, authors, and educators with diverse backgrounds in Biology, Geology, Astronomy, Archaeology, and Christian Apologetics who are dedicated to defending the Bible. .During these events the NWCN offers a wide assortment of books and videos on various creation apologetics subjects.
NWCN Online Resources
The Northwest Creation Network hosts a number of free educational resources. We have compiled an archive of PowerPoint files, videos, and audios that may be downloaded and used to teach Biblical creation philosophy.
Our CreationWiki: Encyclopedia of Creation Science is also an excellent source of comprehensize information.
We also provide materials for sale through our not-for-profit Creation Science Store, which carries more than 300 titles and ships to most countries.
Educational Directory
---
---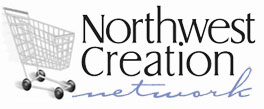 $26.00

$6.50

Regular price: $140.92

Sale price: $105.69

Regular price: $149.99

Sale price: $119.99

$7.99, 5/$35.00, 10/$60.00

$26.99

Regular price: $122.94

Sale price: $92.20

$33.72

$15.29

$14.39

$17.99

$17.99

$17.99

$6.99

$15.29

$62.95

$12.59

Regular price: $125.91

Sale price: $94.43

$14.39

$14.39

$14.39

$5.39

$5.39

$5.39

$15.19

$15.19

$13.59

$12.59

$18.95

$18.95

$18.95

$18.95

Regular price: $119.99

Sale price: $89.96

Regular price: $73.95

Sale price: $59.16

$15.29

$11.69

$16.98

$13.49

$11.69

$19.52

$14.39

$14.39

$26.99

$15.29

Regular price: $163.92

Sale price: $122.92

$13.00

Regular price: $97.93

Sale price: $73.45

$12.59

$12.59

$12.59

$12.59

$12.59

$12.59

$12.59

Regular price: $59.97

Sale price: $47.96

$13.49

$11.69

$19.52

$14.39

$22.49

$39.99

$22.49

$14.39

$13.49

$12.59

Regular price: $419.84

Sale price: $293.89

$8.99

Regular price: $104.96

Sale price: $78.72

Regular price: $104.96

Sale price: $78.72

Regular price: $104.96

Sale price: $78.72

Regular price: $104.96

Sale price: $78.72

$22.49

$22.49

$2.97

$2.97

Regular price: $69.98

Sale price: $52.48

$22.49

$8.99

$13.49

$11.69

$23.99

$15.29

$7.95

$22.49

$9.95

$11.69

Regular price: $38.94

Sale price: $31.18

$11.69

$11.69

$11.69

$11.69

$19.52

Regular price: $48.92

Sale price: $39.13

$17.99

$3.99

$12.79

$22.49

$22.49

$22.49

$22.49

$22.49

$22.49

$22.49

$22.49

$8.00

$12.00

$3.59

$31.49

$23.70

$6.29

$6.29

$14.39

$9.50

$21.95

$12.59

$14.39

$5.31

$5.31

$14.39

Regular price: $129.92

Sale price: $90.94

$22.49

$22.49

$22.49

$22.49

$14.39

$14.39

$9.89

$17.99