Creation Science Events in the NW USA
NWCN Educational Events
Apologetics Symposium - Thursday evening seminars at Cedar Park Church. Different speaker each month and available through live webcast.
Seattle Creation Conference - annual 2-day event Friday evening and all day Saturday. Free with multiple speakers from ministries around the world.
Classes and Seminars - We also offer seminars and classes at Christian schools, Churches, Christian teacher's conventions, and meetings of regional creationist groups.Contact the NWCN to request a speaker or host the next creation conference.

---
Upcoming Regional Educational Events
---
---
Biblical Archaeology
Sunday Mornings at 9:15 AM
Cedar Park Church, Bothell. Room H206
September 13th – October 25th, 2015
The Bible contains rich and interesting stories of God's people that span more than 4000 years. However, this important historic record is under attack by Archaeologists who have claimed that much the Biblical account of history is inaccurate or even fictitious. Well known events, such as the conquest of Jericho and the Exodus of the Israelites from Egypt, have been challenged on archaeological grounds. This class will examine the truthfulness of these claims. We will review several well-known Biblical events and figures that can now be substantiated by recent archaeological investigations, and see that the Bible is a trustworthy in all things.

About the Teacher:


Chris Ashcraft is a Christian educator employed as high school science teacher at Cedar Park Christian Schools. Chris has also worked in plant biotechnology. He was a research technician at the Cotton Fiber Production Laboratory at Texas Tech University, then at the Plant Transformation Facility at Oklahoma State University, and lastly was the Plant Transformation Specialist for EDEN Bioscience in Bothell Washington .

He obtained a Bachelor of Science in biology from Wayland Baptist University in 1989, a Master of Science in biology from Texas Tech University in 1996, a Master of Education from the University of Washington in 2008, and a Master is Teaching Math and Science from Seattle Pacific University in 2012.

Chris moved from research science into the teaching profession to serve God in Christian education. His decision was motivated by the impact that secular science is having on people of faith. Today, close to 50% of Christian students lose their belief in God while attending secular schools. This tendency could be lessened if the Church was better equipped to defend the authority of Biblical teachings (1 Peter 3:15). To be prepared for these challenges, it is important that Churches provide regular educational programs on creation and other Bible apologetics.
---
---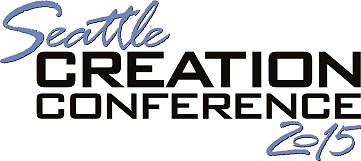 September 25th-26th 2015

Cedar Park Church
16300 112th Ave NE
Bothell, WA 98011
Get Directions

Watch Live Webcast
Speakers
Schedule
Friday, September 25, 2015

6:30pm Doors Open
7:00pm Darwinism: Massacred By A Monarch (Thomas Kindell)
8:15pm A Deluge Of Evidence: Noah's Flood And The Historical Roots Of Secularism (Tas Walker)
9:30pm Stargazing (weather permitting)


Saturday, September 26, 2015

8:30am Doors Open
9:00am Whatever Happened To The Woolly Mammoths? (Michael Oard)
10:15am Mega Catastrophe: Evidence For Planetary Disaster Of Biblical Proportions (Tas Walker)
11:30am Evolutionism: The Religion That Offers Nothing (Thomas Kindell)
12:30pm Lunch
1:20pm What Is Man? The Incredible Design Of The Human Body (Chris Ashcraft)
2:35pm Once Upon A Time: Understanding The Mythology Behind Radioactive Dating (Tas Walker)
3:50pm What Does The Lake Missoula Flood Teach Us? (Michael Oard)
5:00pm Close

During breaks, guests are encouraged to browse the creation resources offered for sale at the conference. A large assortment of books, DVDs, and curriculum will be made available for continuing education in Biblical apologetics.

Download Publicity Files
Brochure
Poster 8.5X11
Poster 11X17

See website for additional details.

Registration - please preregister if you are able.
---

Egyptian Chronology and the Bible
Seminar by Patrick Nurre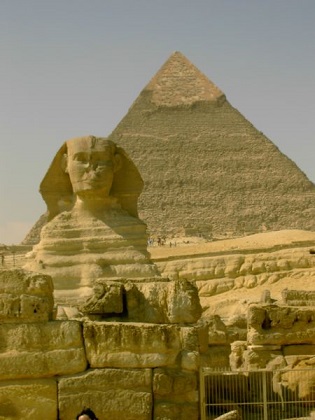 October 15, 2015
Thursday
7:00 - 8:45pm

Cedar Park Church
16300 112th Ave NE
Bothell, WA 98011
Directions
Watch Live Webcast

Download Poster/Flier (PDF or DOC)
Description:
Why should we be concerned about Egyptian Chronology? Isn't this just a side issue? Few people realize that Egyptian Chronology is considered by modern archaeologists as the "gold standard" of chronology. That means that is regarded as an accurate record of history. But there is a problem. The Egyptian Chronology, as modern archaeologists understand it, stretches the history of mankind beyond the Biblical timeline for the creation and the Flood. How is it possible that the Pyramids could still be standing if they were built before the Flood! We are left either with a destroyed faith or compromising the Biblical chronology. This seminar will help straighten out the mess and present some alternatives to the current Egyptian Chronology.
About the Speaker:
Patrick Nurre was trained in secular geology, but after becoming a Christian, he began to seriously reevaluate his previous evolutionary beliefs, and became, instead, a young-earth creationist. Patrick has done field study in the Pacific Northwest, the Midwest and Plains states, the Southwestern U.S., and Israel. He conducts geology classes (PreK-12) and seminars in the Seattle area, and speaks at numerous home school and church conventions on geology and our young earth. He also leads a variety of geology field trips every year, including Yellowstone Park, where he helps families discover the Biblical geology of the Park. See his geology education website at http://www.northwestrockandfossil.com/
---

A Closer Look at Noah's Ark!
Seminar byTom Hoyle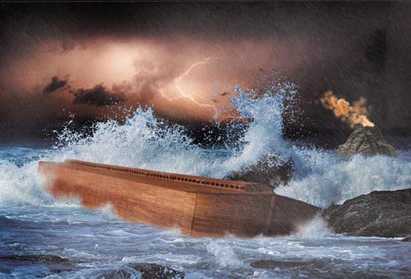 November 19, 2015
Thursday
7:00 - 8:45pm

Cedar Park Church
16300 112th Ave NE
Bothell, WA 98011
Directions
Watch Live Webcast

Download Poster/Flier (PDF or DOC)
Description:
A large model of Noah's Ark--accompanied by scale models of buildings, ships and even aircraft--help visualize this detailed presentation of the intriguing scriptural and scientific truths about history's most famous vessel. Family-friendly.

Relevant questions are considered: What did the Ark look like? Was it actually a ship? What were its features? Was it large enough? What was a Genesis "kind"? How many animals might have been aboard? Was it sea-worthy? What was "gopher wood"? What does history and anthropology say? Has the Ark been found? Was the Flood worldwide? What do fossils indicate? What does the future hold? How accurate was the movie? Audience questions and comments will follow the program.
About the Speaker:
Since 1985, Dr. Tom Hoyle was shared 3500 Bible and science presentations in over five hundred churches, school, colleges, retreats, conferences youth meetings of all fifty states and five foreign countries. He has also broadcasted over Christian radio and television. A full colonel in the USAF Reserve, he has spoken frequently to our military on government installations. He and his wife, Penny, live in Tacoma, WA.
---
Other Regional Event Announcements
Events Outside the NW Region