Creation Science and Apologetics Events


in the Northwest USA
NWCN Educational Events
Apologetics Symposium - Wednesday evening program at Cedar Park Church. Features a different speaker each month and is available through live webcast.
Seattle Creation Conference - annual 2-day event that occurs Friday evening and all day Saturday. It is free to attend and features multiple speakers from ministries around the world.
Classes and Seminars - We also offer seminars and classes at Christian schools, Churches, Christian teacher's conventions, and meetings of regional creationist groups.

Contact the NWCN to request a speaker or host the next creation conference!

---
Upcoming Regional Educational Events
---
2018 Summer Creation Science Field Trips

Mount St. Helens and Dry Falls
Sponsored by the Creation Association of Puget Sound (CAPS)

Families, youth groups, homeschool groups, church groups and individuals are invited to the 2018 field trips that will illustrate that the face of the earth can be dramatically changed in a few minutes or hours. It doesn't take millions of years! We will visit the two outstanding examples of these events in our own back yard.
Mount St. Helens: Saturday July 14 and Aug 11
Mt. St. Helens is the site of the largest landslide in recorded history. We will start off with a presentation at the Mt. St. Helens Creation Center; by the Director, Paul Taylor. He will lead a tour that includes the Weyerhaeuser Forest Learning Center, the Hummocks (a moderate 2.8 mile hike), and Johnston Ridge. Participants will meet at the Creation Center in Castle Rock, Wa and then caravan in their own cars up to the mountain. The tour will be limited to 50 participants.
Dry Falls (Missoula Flood Scablands): July 21 and Aug 18
For many years geologists thought that the channeled scablands and dry falls of Eastern Washington were carved out by gradual processes over many thousands of years. Now it has been established that they were caused by a massive flood event. Ron Payne will lead the field trips and show how the devastating Lake Missoula Flood quickly altered the landscape. Participants will caravan in their own cars (meet in Woodinville or Monroe and travel to Dry Falls east of Wenatchee on Hwy 2). The trip is limited to 10 vehicles, so carpooling is encouraged.
A recommended non-refundable minimum donation of $10 per person is requested to cover the costs of each trip. Admission fee required for the visitor center at St. Helens Johnston Ridge ($8) and no fee at Dry Falls. Mike Oard's Missoula Flood book and DVD will be available for sale at the CAPS book table and the Dry Falls field trip.

Send in the separate required registration / waiver form to sign up. Trip details will be forwarded to those who register. Note that the field trips are all day events and that participants are responsible for their own transportation and food. Other dates for special groups may be arranged separately.

Ron Payne at creationrj@comcast.net or call 425-820-2897.
---

Does God Exist?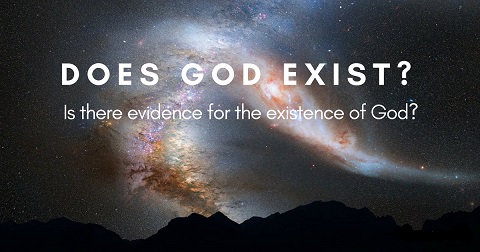 Multimedia Presentation by Dr. Phil Fernandes

September 5th, 2018
6:30 - 8:00pm

Cedar Park Church
Chapel of the Resurrection
16300 112th Ave NE
Bothell, WA 98011
Directions

Watch Live Webcast


Description:
Does God Exist? Summary: Dr. Phil Fernandes has debated some of America's leading atheists at some of America's leading universities. In this lecture, he discusses his cumulative case for God. He looks at some common aspects of human experience and shows that the far superior explanation is that the God of the Bible does in fact exist. He shows that theism (belief in a personal Creator God) is more plausible than atheism (the rejection of God's existence). In fact, Dr. Fernandes will argue that it is actually undeniable that God exists.
About the Speaker:
Dr. Phil Fernandes is the president of the Institute of Biblical Defense, which he founded in 1990 to teach Christians how to defend the Christian Faith. He is also the pastor of Trinity Bible Fellowship in Silverdale, Washington, and teaches philosophy, world religions, theology, and apologetic's for CrossPoint Academy and the Imago Dei Institute (formerly Cascade Bible College).

Dr.Phil Fernandes has earned the following degrees: a Ph.D. in philosophy of religion from Greenwich University, a Master of Arts in Religion from Liberty University, and a Bachelor of Theology from Columbia Evangelical Seminary. Fernandes has debated some of America's leading atheists (i.e., Dr. Michael Martin of Boston University, Jeff Lowder, Jim Corbett, and Dan Barker). He has lectured and debated in defense of the Christian world view at some of America's leading universities.
---

The Wonder of Insect Flight

Multimedia Presentation by
Dr. Andy McIntosh


October 3rd, 2018
6:30 - 8:00pm

Cedar Park Church
Chapel of the Resurrection
16300 112th Ave NE
Bothell, WA 98011
Directions

Watch Live Webcast


Description:
The wonder of insect flight is shown in the great variety of wings and the way that they are used in flight. Butterflies may seem driven by wind or gentle breeze but in fact are excellent fliers, with some covering immense distances in migration. Starting life as caterpillars, metamorphosis defies an evolutionary explanation for their supposed development from some worm like creature. Dragonflies are the kings of insect flight with their great speed and the ability to control each wing independently, Damselflies have brilliant hovering skills and both these flying insects start off in the water breathing entirely differently to their later life in the air. We examine a number of insects and look at beetles with their brilliant folding wings – examples of naturally occurring origami! We end with the amazing dung beetle which even has the ability to navigate by the stars – such is the wonder of what God has made in the insect kingdom!
About the Speaker:
Professor Andy McIntosh (Leeds) holds a Research chair in Thermodynamics and Combustion Theory, and is an adjunct Professor at Mississippi State University USA.

He has a PhD in combustion theory from the aerodynamics department of what was then Cranfield Institute of Technology (now Cranfield University), a DSc in Applied Mathematics from the University of Wales and worked for a number of years at the Royal Aircraft Establishment. He is a Fellow of the Institute of Mathematics and its Applications, the Institute of Energy, the Institute of Physics and the Royal Aeronautical Society. A chartered mathematician and engineer, and author of over 195 papers and articles, his research has been in combustion in fluids and solids and has lectured and researched in these fields for over 30 years.

His work has also included investigations into the fundamental link between thermodynamics and information, and in the last few years he has been involved in research in the area of biomimetics where the minute combustion chamber of the bombardier beetle has inspired a patented novel spray technology with applications to fuel injectors, pharmaceutical sprays, fire extinguishers and aerosols. This research was awarded the 2010 Times Higher Educational award for the Outstanding Contribution to Innovation and Technology.

He has debated academics in a number of Universities, lectures and speaks on apologetics in many countries on the importance of origins, and in particular against Atheism. He has authored the book "Genesis for Today" (Day One, 6th Edition, 2018), "Genesis 1-11 – a verse by verse commentary"(Day One, 2016), "Wonders of Creation – Design in a fallen world" (with Stuart Burgess and Brian Edwards, Day One, 2017), and has contributed to the books "In six days" (Master Books, 2009) "Should Christians embrace Evolution?" (IVP, 2009), and "Origins – examining the evidence" (Truth in Science 2011). He has also contributed to TV and radio programs to present the scientific evidence for creation and design, in particular Newsnight with Jeremy Paxman (2006), Sunday Sequence (BBC Northern Ireland) with William Crawley (2006) and the Big Questions with Nicky Campbell (2011). He is married with 3 children and 6 grandchildren.
---


Creation Conference October 19-21, 2018

Friday Night

1900-2100 Dave & Mary Jo Nutting - On the Creation/Evolution Road – A testimony of God's Grace!

Saturday AM

0800-0930 Session 1 - Incredible Creatures that Proclaim Creation - Dr. Jobe Martin

0940-1025 Physics and the Bible Demonstration Part 1 - Mark Finkbeiner

1035-1200 Session 2 - Great Day to be a Bible-Believing Creationist - Dave & Mary Jo Nutting

LUNCH

Saturday PM

1300-1430 Session 3 - Discovering the Wonders of Alaskan Creatures - Dr. Jobe Martin

1440-1525 Physics and the Bible Demonstration Part 2 - Mark Finkbeiner

1535-1700 Session 4 - Noah's Flood: Fact or Fiction? - Dave Nutting

DINNER

1900- 2100 Creation in Astronomy - Spike Psarris

Sunday School - Creation/Design Evidence in Costa Rica - Dave Nutting

Church Service AM - Creation Evangelism - Dr. Jobe Martin

Conference Summary

Creation Conference "Recognizing and Refuting Error" 19-21 Oct 2018, Temple Baptist Church, 4555 Arena Road, Richland WA. Understanding how the different science disciplines point to a Creator and that the battle is really one of worldviews. Biology (man and animal), physics, astronomy and geology will be presented by guest speakers Dave & Mary Jo Nutting, Dr. Jobe Martin, Spike Psarris and Mark Finkbeiner.
---
Other Regional Event Announcements
Events Outside the NW Region