Creation Science and Apologetics Events


in the Northwest USA
NWCN Educational Events
Apologetics Symposium - Wednesday evening program at Cedar Park Church. Features a different speaker each month and is available through live webcast.
Seattle Creation Conference - annual 2-day event that occurs Friday evening and all day Saturday. It is free to attend and features multiple speakers from ministries around the world.
Classes and Seminars - We also offer seminars and classes at Christian schools, Churches, Christian teacher's conventions, and meetings of regional creationist groups.

Contact the NWCN to request a speaker or host the next creation conference!

---
Upcoming Regional Educational Events
---

The Discovery of the Dead Sea Scrolls:

Qumran and the Bible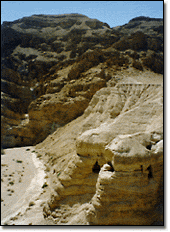 Multimedia Presentation by
Dr. Tim Campbell

November 7th, 2018
6:30 - 8:00pm

Cedar Park Church
Chapel of the Resurrection
16300 112th Ave NE
Bothell, WA 98011
Directions

Watch Live Webcast

Description:
An exploration of how the discovery of the Dead Sea Scrolls and the archaeology of Qumran shed light on the Bible and add to the credibility and authenticity of the transmission of the Biblical text. Using current scientific methods (DNA testing) and scholarly examination (paleography-handwriting) the scrolls come alive and provide a valuable resource in our study of scripture as God's Word.
About the Speaker:
Dr. Campbell is an ordained pastor and has a doctorate and master's degree in Ministry and Bible. He currently teaches at Cedar Park Christian School in Mountlake Terrace and pastors a Church in Marysville, Washington. Dr. Campbell has had the opportunity to view the Dead Sea Scrolls in Jerusalem and during traveling exhibits in Chicago, Seattle and Los Angeles. He and his wife, Carline, reside in Lake Stevens and have been married for 33 years and have three grown boys.
---

Dinosaurs and the Bible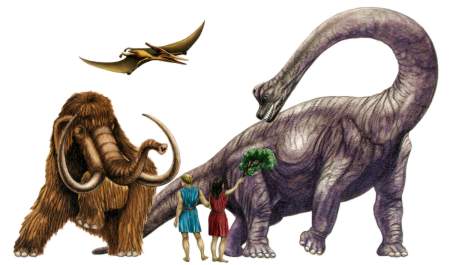 Multimedia Presentation by
Chris W. Ashcraft

Wednesday November 14th
6:30 - 8pm
Cedar Park Church
16300 112th Ave NE
Bothell, WA 98011
Description:
Dinosaurs have inspired countless myths and legends, but where do the facts meet with the Bible? Paleontologists assert that dinosaurs went extinct 65 million years ago, long before humans ever walked the Earth. But, this view is in stark contrast to the creation account in Genesis, which states the both humans and land animals were created on the same day.
This presentation will provide a summary of the naturalist perspective of dinosaurs, and then looks to the Bible for insight into their true history. Are dinosaurs mentioned in the Bible? Were they also placed on Noah's ark? If so, why are they now extinct? These and other key issues will be answered in this popular talk.


Files:
About the Speaker:
Chris Ashcraft is a Christian educator employed as a high school science teacher at Cedar Park Christian Schools and adjunct professor at Northwest University. Chris has also worked in plant biotechnology. He was a research technician at the Cotton Fiber Production Laboratory at Texas Tech University, then at the Plant Transformation Facility at Oklahoma State University, and lastly was the Plant Transformation Specialist for EDEN Bioscience in Bothell Washington ..

He obtained a Bachelor of Science in biology from Wayland Baptist University in 1989, a Master of Science in biology from Texas Tech University in 1996, a Master of Education from the University of Washington in 2008, and a Master is Teaching Math and Science from Seattle Pacific University in 2012.

Chris moved from research science into the teaching profession to serve God in Christian education. His decision was motivated by the impact that secular science is having on people of faith. Today, close to 50% of Christian students lose their belief in God while attending secular schools. This tendency could be lessened if the Church was better equipped to defend the authority of Biblical teachings (1 Peter 3:15). To be prepared for these challenges, it is important that Churches provide regular educational programs on creation and other Bible apologetics.
---

The Spheres Speak Creation's Truth!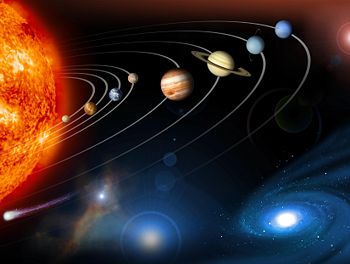 Wednesday December 5th, 2018
6:30 - 8pm
Multimedia Presentation by
Maureen O'Kane
Cedar Park Church
Chapel of the Resurrection
16300 112th Ave NE
Bothell, WA 98011
Directions
Description:
What do our neighboring planets and moons teach about creation and the choice Jesus so desperately wants us to make? A journey through our solar system provides answers as we study what each world reveals about our Creator and His wisdom and power:
Life in Jesus
Purpose in Placement
Direct, Recent Formation
Challenges to Planetary Theories
Complexity & Physics that Evolution Can't Explain

Join us for a closer look at our unique solar system through the eyes of creation truth, and marvel at its often mysterious features, including:
Ancient & Active Volcanoes
Monster Waves & Talking Moon
Behemoth Hurricanes
Hot Geysers Born in Ice
Martian Sand Art
Exoplanets' Orbits
Life Lessons from Dead Planets
About the Speaker:
Maureen grew up believing in evolution until she read a Bible for the first time at the age of 25. Creation's straightforward story of a personal God designing each species presented a beautiful – and more logical – image of who we are in heaven's eyes. Since then, Maureen has shared Scripture science programs at schools, campgrounds, women's retreat, churches, conventions (both U.S. and Canada), and once at the Washington State Penitentiary. More recently, she has spoken at the Design Science Association in Portland, OR, as well as the Creation Association of Puget Sound, both creation apologetics organizations.
Her career and community roles have included:
Marketing Executive for both national and international healthcare corporations
Motivational Speaker for customer-service training videos
PR for Non-Profit Organization for Adults with Developmental Disabilities
Court-Appointed Advocate & Therapeutic Foster Parent
Bible Class Teacher for teens (27 years) and adult seekers (9 years)
Depression Recovery Seminar Facilitator Coordinator and Instructor
Maureen's passion is to research scientific discoveries through the eyes of Scripture, believing science and faith together provide a more complete image of our Creator God. On a personal side, Maureen loves to hike and explore, learn about our planet and fellow creatures, listen to different world views through documentaries and science forums. Family and friends are precious gifts from God, as is being given each day to make a difference.
---

The Dinosaur Hunters
Seminar by Patrick Nurre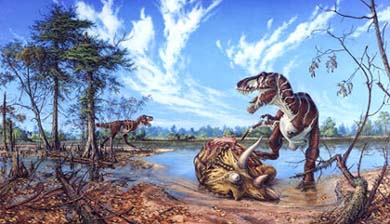 January 2, 2019
Wednesday
6:30 - 8:00pm

Cedar Park Church
Main Sanctuary
16300 112th Ave NE
Bothell, WA 98011
Directions
Description:
This is the story of the beginning of American Paleontology, the early dinosaur hunters, the early discoveries and the black eye on American Paleontology that was a consequence of the bitter rivalry between colleges, institutions and men in the discovery and naming of the early dinosaur finds. We are still paying the price for the greed, self-centeredness and mistakes of those early "heroes" of American Paleontology in the late 1800s. It is also an exciting story of courage in the midst of the Sioux Wars that were raging at the time.
About the Speaker:
Patrick Nurre was trained in secular geology, but after becoming a Christian, he began to seriously reevaluate his previous evolutionary beliefs, and became, instead, a young-earth creationist. Patrick has done field study in the Pacific Northwest, the Midwest and Plains states, the Southwestern U.S., and Israel. He conducts geology classes (PreK-12) and seminars in the Seattle area, and speaks at numerous home school and church conventions on geology and our young earth. He also leads a variety of geology field trips every year, including Yellowstone Park, where he helps families discover the Biblical geology of the Park. See his geology education website at http://www.northwestrockandfossil.com/
---
Other Regional Event Announcements
Events Outside the NW Region