Creation Science and Apologetics Events


in the Northwest USA
NWCN Educational Events
Apologetics Symposium - Wednesday evening program at Cedar Park Church. Features a different speaker each month and is available through live webcast.
Seattle Creation Conference - annual 2-day event that occurs Friday evening and all day Saturday. It is free to attend and features multiple speakers from ministries around the world. Our next conference will be Oct 14-15 2016.
Classes and Seminars - We also offer seminars and classes at Christian schools, Churches, Christian teacher's conventions, and meetings of regional creationist groups.Contact the NWCN to request a speaker or host the next creation conference.

---
Upcoming Regional Educational Events
---


Let the Heavens Declare!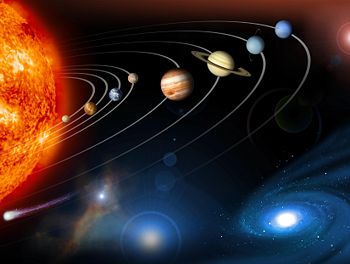 Wednesday April 11th, 2018
6:30 - 8:00pm

Cedar Park Church
Chapel of the Resurrection
16300 112th Ave NE
Bothell, WA 98011
Directions
Watch Live Webcast (6:30pm Pacific)

Description:
Modern astronomy offers mankind a look at the cosmos never before seen. The size and beauty of astronomical bodies is a testimony to the magnificence that is our Father in heaven. This presentation aptly uses the scale of the cosmos to guide viewers to a better appreciation of the Glory of God as is revealed by the heavens. Drawing from images taken by space telescopes and spacecraft, we will tour the solar system, distant nebulae, and galaxies that testify of the creators power.
About the Speaker:
Chris Ashcraft is a Christian educator employed as high school science teacher at Cedar Park Christian Schools. Chris has also worked in plant biotechnology. He was a research technician at the Cotton Fiber Production Laboratory at Texas Tech University, then at the Plant Transformation Facility at Oklahoma State University, and lastly was the Plant Transformation Specialist for EDEN Bioscience in Bothell Washington.

He obtained a Bachelor of Science in biology from Wayland Baptist University in 1989, a Master of Science in biology from Texas Tech University in 1996, a Master of Education from the University of Washington in 2008, and a Master is Teaching Math and Science from Seattle Pacific University in 2012.

Chris moved from research science into the teaching profession to serve God in Christian education. His decision was motivated by the impact that secular science is having on people of faith. Today, close to 50% of Christian students lose their belief in God while attending secular schools. This tendency could be lessened if the Church was better equipped to defend the authority of Biblical teachings (1 Peter 3:15). To be prepared for these challenges, it is important that Churches provide regular educational programs on creation and other Bible apologetics.
---

Refuting "God Used Evolution"
by Mike Riddle

Wednesday May 2nd, 2018
6:30 - 8:00pm

Cedar Park Church
Chapel of the Resurrection
16300 112th Ave NE
Bothell, WA 98011
Directions
Watch Live Webcast (6:30pm Pacific)
Description:
The Bible and people
The Bible and events
The Bible and history (archaeology)
The Bible and prophecy
The Bible and science
The Bible and miracles
Two questions
Geology and time – A time bomb
Radiometric dating – the untold facts
A quiz
A great Bible controversy – time
10 biblical problems with millions of years
The Bible, evil, death and an old earth
6 strong conclusions
About the Speaker:
Mike Riddle is an international speaker and educator on Christian education and apologetics with Creation Training Initiative. He is also an adjunct speaker for Answers in Genesis. Mike holds a degree in mathematics and a graduate degree in education and has been involved in creation ministry for more than thirty years. Prior to getting involved in creation ministry, Mike was a captain in the U.S. Marines and a national champion in track and field. Mike's experience in the education field includes:
Teaching junior high and senior high school mathematics
An instructor at the Northwest Graduate School of the Ministry and the Institute for Creation Research Graduate School.
Managing U.S. Sprint's world-wide technical training
Managing Microsoft's world-wide engineer training
Development and delivery of courses on presentation skills and teaching methods
Mike currently lectures and teaches world-wide on creation apologetics, Christian education, science and the Bible, and developing a biblical worldview.
---
Other Regional Event Announcements
Events Outside the NW Region