Love Your God With All Your Mind
by Chris W. Ashcraft, M.S., M.Ed.
Seattle Creation Conference, August 2007
Description:
The presentation is a hard-hitting look at the War of Worldviews facing Christians today, and examines the factors that have contributed to the secularization of US schools.
In 1 Peter 3:15 we are instructed to "Always be prepared to give an answer," and yet most Christian are unable to defend their faith through logic, reason, and empirical evidence. Using recent surveys and events to demonstrate the effects of evolutionism on society, this message will inspire those who attend toward scholarly pursuits in creation apologetics.
Also contained within this presentation are numerous illustrations of beauty and wonder made evident through the electron microscope that offer a testimony to the glory of God, but which hasn't been seen until modern times. With evolutionary indoctrination reaching epidemic proportions, these previously unseen treasures provide valuable tools for creation evangelism.
About the Speaker: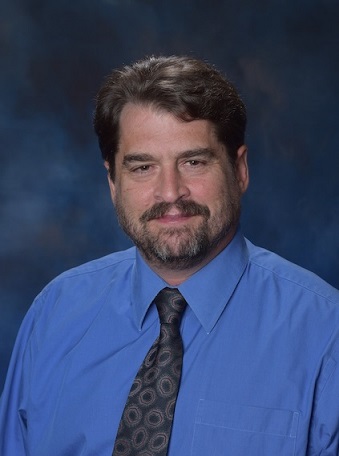 Chris Ashcraft is a Christian educator employed as high school science teacher at Cedar Park Christian Schools. Formerly, Chris was a biology research tech specialized in plant tissue culture, and genetic transformation technology. He was employed at the Cotton Fiber Production Laboratory at Texas Tech University and the Plant Transformation Facility at Oklahoma State University, and lastly was the Plant Transformation Specialist for EDEN Bioscience in Bothell Washington.
He obtained a Bachelor of Science in biology from Wayland Baptist University in 1989, a Master of Science in biology from Texas Tech University in 1996, a Master of Education from the University of Washington in 2008, and a Master is Teaching Math and Science from Seattle Pacific University in 2012.
Chris moved from research science into the teaching profession to serve God in Christian education. His decision was motivated by the impact that secular science is having on people of faith. Today, close to 50% of Christian students lose their belief in God while attending secular schools. This tendency could be lessened if the Church was better equipped to defend the authority of Biblical teachings (1 Peter 3:15). To be prepared for these challenges, it is important that Churches provide regular educational programs on creation and other Bible apologetics.
Files:
Download Windows Media Video file:
Download RealPlayer Video file:
Download Audio file:
PowerPoint file
---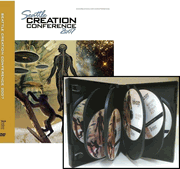 This seminar was recorded during the
Seattle Creation Conference
, August 2007 at
Calvary Chapel of Lake Stevens
, WA.
It may be viewed free online or downloaded to your computer as either a video or audio. A DVD can be purchased at our webstore as an individual title or the entire conference may be obtained as a compilation of 10 disks.
The Seattle Creation Conference is a regular event organized by the Northwest Creation Network. For information about the upcoming conference visit the Seattle Creation Conference website, or contact the NWCN to have us organize the next creation conference at your Church.