Creation Science and Apologetics Events


in the Northwest USA
NWCN Educational Events
Apologetics Symposium - Wednesday evening program at Cedar Park Church. Features a different speaker each month and is available through live webcast.
Seattle Creation Conference - annual 2-day event that occurs Friday evening and all day Saturday. It is free to attend and features multiple speakers from ministries around the world.
Classes and Seminars - We also offer seminars and classes at Christian schools, Churches, Christian teacher's conventions, and meetings of regional creationist groups.

Contact the NWCN to request a speaker or host the next creation conference!

---
Upcoming Regional Educational Events
---

Millions of Years:



Where Did the Idea Come From?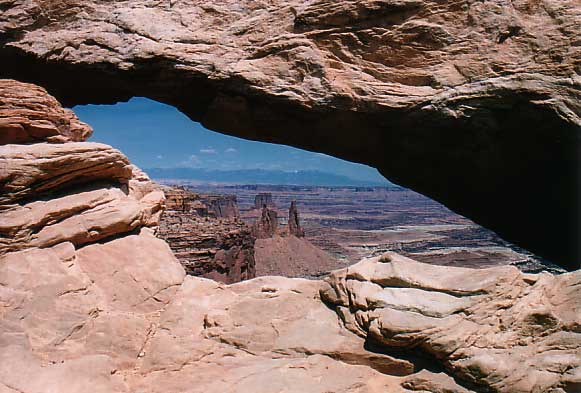 Multimedia Presentation by Terry Mortenson MDiv, PhD.
Wednesday February 6th, 2019
6:30 - 8:00pm

Cedar Park Church
Chapel of The Resurrection
16300 112th Ave NE
Bothell, WA 98011
Directions
Watch Live Webcast
(6:30pm Pacific)
Description:
To really understand what is wrong with belief in millions of years, we need to go back to the early 19th century and study the origin of this idea. This unique and interesting lecture, based on Dr. Mortenson's PhD research, will clearly show that the idea of a very old earth was not the result of just letting the rocks and fossils "speak for themselves" but rather comes from antibiblical worldviews (or philosophical assumptions) being imposed on the geological evidence. The talk explains the key men who helped develop the idea of millions of years, the various ways that Christians responded, and the subsequent consequences of the church's compromise with millions of years. Even non-Christians would find this lecture thought provoking.
About the Speaker:
Dr. Terry Mortenson holds a PhD in the history of geology from Coventry University in England and an MDiv from Trinity Evangelical Divinity School in Deerfield, Illinois, Dr. Mortenson has lectured on the creation-evolution controversy in 25 countries since the late 1970s. He has spoken in homes, churches, schools (primary, middle, and secondary), secular universities, Bible colleges, and seminaries. Several of his popular lectures have been produced as DVDs and as TV programs. He has also participated in seven formal debates with PhD evolutionary scientists in secular venues in four countries.

He is the author of numerous magazine and journal articles and several book chapters. The revised version of his PhD thesis was published as The Great Turning Point: the Church's Catastrophic Mistake on Geology—Before Darwin (2004). With a deep burden to reach seminary professors and students, he co-edited and contributed two chapters to the scholarly 14-author book Coming to Grips with Genesis: Biblical Authority and the Age of the Earth (2008), and he edited and contributed to the 16-author book Searching for Adam: Genesis & the Truth About Man's Origin (2016).

Dr. Mortenson is a member of the Evangelical Theological Society (ETS), has presented seven creation-related papers at ETS annual meetings, and spearheaded the formation of the Creation study group sessions at the ETS annual meeting, beginning in 2008. Since that same year, he has also helped to lead annual, by-invitation-only, seven-day raft trips down the Colorado River through Grand Canyon for more than 210 seminary and Christian college professors and other key Christian leaders from over 110 schools, churches, and organizations, and from 15 countries.
---

Evolution: What Darwin Didn't Know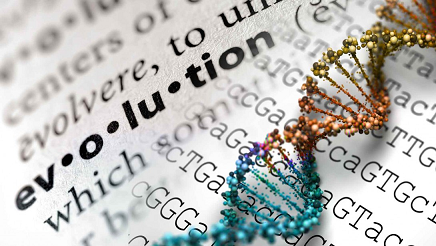 Multimedia presentation by
Chris Ashcraft M.S., M.Ed., MTMS.
Wednesday February 13th, 2019
6:30 - 8:00pm

Cedar Park Church
Chapel of the Resurrection
16300 112th Ave NE
Bothell, WA 98011
Directions
Watch Live Webcast
(6:30pm Pacific)
Description:
What have we learned about evolution since 1859 when Darwin published his theory on natural selection? At the time, little was known about the cell, and nothing was known of genetics. Are Darwin's "numerous successive slight modifications" able to produce the irreducible complexities found in living systems?

This presentation will review the evidence fore and against evolution from both living populations and fossils. We will also examine the processes of speciation, mutation, and selection. When the observations are interpreted correctly, we see clear support for the Biblical teachings that various kinds of plants and animals were created in the beginning.
About the Speaker:
Chris Ashcraft is a Christian educator employed as high school science teacher at Cedar Park Christian Schools. Formerly, Chris was a biology research tech specialized in plant tissue culture, and genetic transformation technology. He was employed at the Cotton Fiber Production Laboratory at Texas Tech University and the Plant Transformation Facility at Oklahoma State University, and lastly was the Plant Transformation Specialist for EDEN Bioscience in Bothell Washington.
He obtained a Bachelor of Science in biology from Wayland Baptist University in 1989, a Master of Science in biology from Texas Tech University in 1996, a Master of Education from the University of Washington in 2008, and a Master is Teaching Math and Science from Seattle Pacific University in 2012.
Chris moved from research science into the teaching profession to serve God in Christian education. His decision was motivated by the impact that secular science is having on people of faith. Today, close to 50% of Christian students lose their belief in God while attending secular schools. This tendency could be lessened if the Church was better equipped to defend the authority of Biblical teachings (1 Peter 3:15). To be prepared for these challenges, it is important that Churches provide regular educational programs on creation and other Bible apologetics.
---

The Dinosaur Hunters
Seminar by Patrick Nurre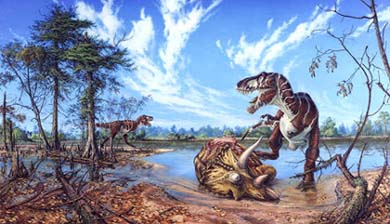 April 3, 2019
Wednesday
6:30 - 8:00pm

Cedar Park Church
Main Sanctuary
16300 112th Ave NE
Bothell, WA 98011
Directions
Description:
This is the story of the beginning of American Paleontology, the early dinosaur hunters, the early discoveries and the black eye on American Paleontology that was a consequence of the bitter rivalry between colleges, institutions and men in the discovery and naming of the early dinosaur finds. We are still paying the price for the greed, self-centeredness and mistakes of those early "heroes" of American Paleontology in the late 1800s. It is also an exciting story of courage in the midst of the Sioux Wars that were raging at the time.
About the Speaker:
Patrick Nurre was trained in secular geology, but after becoming a Christian, he began to seriously reevaluate his previous evolutionary beliefs, and became, instead, a young-earth creationist. Patrick has done field study in the Pacific Northwest, the Midwest and Plains states, the Southwestern U.S., and Israel. He conducts geology classes (PreK-12) and seminars in the Seattle area, and speaks at numerous home school and church conventions on geology and our young earth. He also leads a variety of geology field trips every year, including Yellowstone Park, where he helps families discover the Biblical geology of the Park. See his geology education website at http://www.northwestrockandfossil.com/
---
Other Regional Event Announcements
Events Outside the NW Region