A higher quality video and the PowerPoint file used in this presentation may also be downloaded and used freely. DVDs of the Seattle Creation Conference are available for purchase in our webstore.
To save file: right-click link below and choose
"Save Target As"
| | |
| --- | --- |
| | Videos: |
| | PowerPoint: (Free) |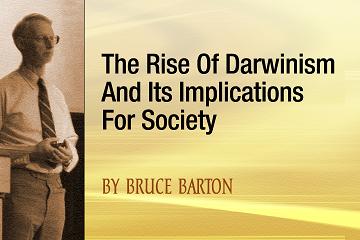 Why was Darwin's Origin of Species accepted so enthusiastically by theologians, scientists, and philosophers? How has science come to be dominated by materialism and naturalism? Charles Darwin has been lionized as the father of evolutionism, but deist and atheist philosophers had been setting the stage for rejecting God as Creator for many years before his book appeared. The ideas of Darwin and his predecessors continue to affect our thinking today, with huge consequences for our society. This presentation will trace some of the ideas leading to Darwin's evolutionary thought and beyond, and how they've affected our culture.