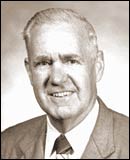 If man evolved up from an animal as evolutionism teaches, then ancient civilizations should be "primitive." However, science/archaeology indicates that ancient cultures were technologically advanced, perhaps even rivaling or surpassing our own technical achievements.
This audio file is a 47 minute seminar by Donald Chittick based on his book of the same title, which was recorded during the Seattle Creation Conference July 2004 at Mill Creek Foursquare Church. The file is a 5.5MB WAV file that is downloading now, and will begin shortly.
Windows Media Player Required for Streaming Audio
Donald Chittick holds a Ph. D. in Physical chemistry from Oregon State University, and has taught at the University of Puget Sound and George Fox College. A contributor to several books and periodicals, he has lectured on the creation / evolution topic throughout the past two decades. As an inventor, he holds several patents and is active in the area of alternative fuels.
Download Free StudyGuide for use with this seminar (MSWord Document)