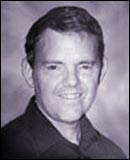 Evolutionary scientists claim there were many ice ages in earth history. Each ice age of the past supposed one million years is said to take 100,000 years. However, the development of an ice age, using the "present is the key to the past" philosophical belief of the evolutionists, is nearly impossible. A model of the ice age will be presented based on the climatic aftermath of the Genesis Flood. Based on heat budget equations of the ocean and atmosphere, the time for the Ice Age is only about 700 years. Furthermore, there was only one Ice Age in earth history.
This audio file is a 44 minute seminar by Michael Oard, which was recorded during the Seattle Creation Conference July 2004 at Mill Creek Foursquare Church. The file is a 5.1MB WAV file that is downloading now, and will begin shortly.
Windows Media Player Required for Streaming Audio
Michael Oard has a Masters of Science degree in Atmospheric Science from the University of Washington. He worked as a meteorologist/weather forecaster for the (US) National Weather Service, and has published several papers in his field in widely recognized journals on topics such as the world wide flood as a cause for the ice age and the mass extinction of the woolly mammoth.