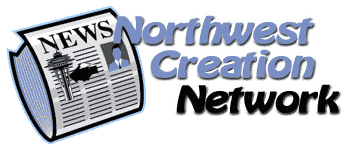 NWCreationNews is a free email announcement service established in June 2001 by the Northwest Creation Network to distribute news of creation science activities in the Northwest USA. The list is free and open to everyone, but posting privileges are limited to selected leaders within the Northwest Creation Network. Members may post news, but each item will be individually approved for content.
Download 7 Wonders Newsletter:
To subscribe to NWCreationNews use the entry box below to submit your email address, or to avoid obtaining a Yahoo username simply send a blank email to:
(NWCreationNews-subscribe@yahoogroups.com).
The NWCreationNews listserv resides at YahooGroups. This browser interface provides the list with addition features that may be used by all members. To access the optional NWCreationNews website, the member must log-in using a Yahoo username, and may elect to read posts online instead of receiving daily email.
| | |
| --- | --- |
| | |
| | |
| | |
| | Polls Survey the NWCreationNews members. |